Everco Advance Industries Sdn Bhd
37, Jalan Bakawali 41,
Taman Johor Jaya,
81100 Johor Bahru,
Johor, Malaysia.

+607-2889366

+607-2889266

CR Rubber Sheet
Rubber Sheet --- Neoprene Sheet ---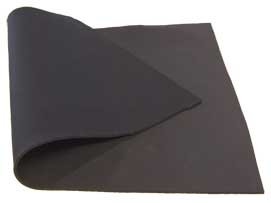 Product No.: YT0401


Specific Gravity: 1.5


Tearing: 3.5Mpa


Tension: 280%


Hardness: 70¡À5


Feature: Widely applied to the electronic and thermal aging sites,which can be used as oil proof materials.